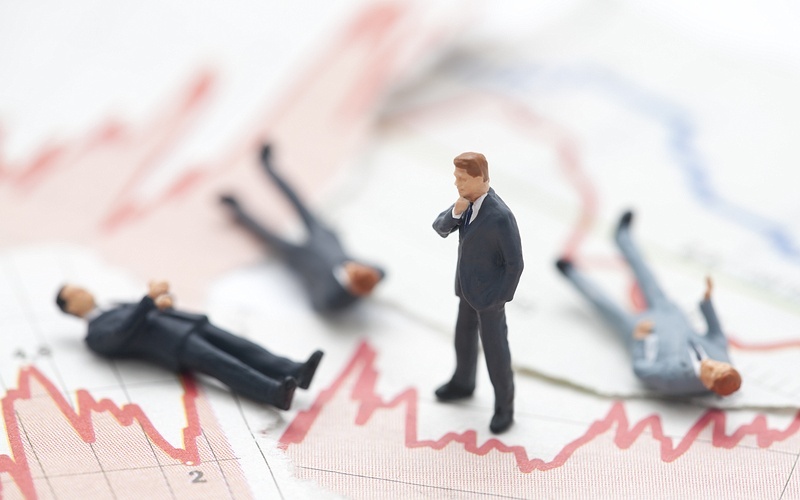 ---
Given the power of stock options to leverage your investment dollars, you might be tempted to bet on the AAPL earnings report coming out today by buying Apple calls (if you think the stock is going up) or Apple puts (if you want to bet that it will go down).
That bet paid off handsomely in July 2016 when Apple reported earnings. The stock rose 6.5% the next day and the value of Apple's weekly calls increased dramatically.
But that's the exception, not the rule.
As I showed in one of my Seeking Alpha articles, buying either puts or calls just before Apple's earnings report is, on average, a losing proposition.
When you look at longer timeframe, AAPL tends to move less than expected. Take a look at the screenshot from optionslam.com, showing the post earnings movement of the stock in the last 10 cycles: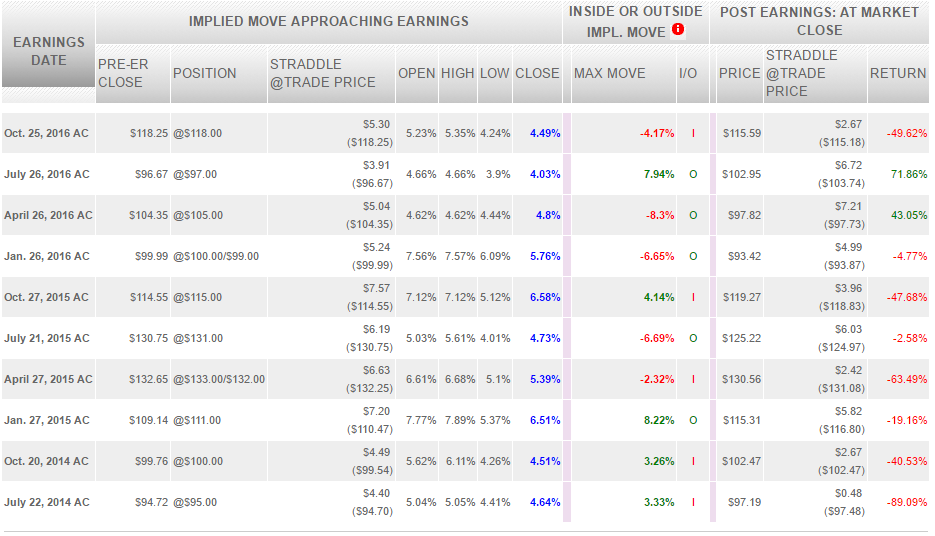 The explanation for those numbers is simple. Over time, the options tend to overprice the potential post-earnings move. Those options experience huge volatility drop the day after the earnings are announced. In most cases, this drop erases most of the gains, even if the stock had a substantial move.
The last column shows the one day post earnings performance of the weekly straddle. As we can see, it has lost money 8 out of 10 times. Which means that 8 out of 10 times the stock moved less than expected. If I had to choose, I would take the other side of the trade (selling those options).
Jeff Augen, a successful options trader and author of six books, agrees:
"There are many examples of extraordinary large earnings-related price spikes that are not reflected in pre-announcement prices. Unfortunately, there is no reliable method for predicting such an event. The opposite case is much more common - pre-earnings option prices tend to exaggerate the risk by anticipating the largest possible spike."
"Trying to predict the future is like driving down a country road at night with no headlights on and looking out the back window." - Peter Drucker
Related articles:
Want to learn how to trade options in a less risky way?