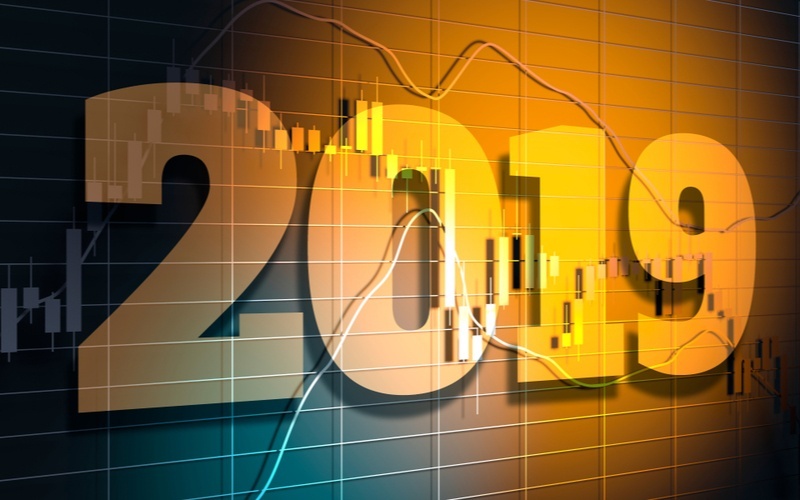 ---
First, as one of our members wrote, how many traders would consider 40%+ returns as subpar? We are definitely in a good shape if 41.7% is considered "well below" average. Most traders would be delighted to have our worst year as their best…But lets see what happened in 2019.

Each year, our contributor @Yowsterbreaks down the numbers by trade type. Here is 2019 Year End Performance by Trade Type.

As you can see, our returns have been heavily impacted by few big losers back in January and May. You can read a full analysis of January 2019 performance. We had some very large losing trades:
Index trades (SPX, TLT, EEM, XLV): 4 big losing trades SPX (-100%, -100%, -72.9%) and TLT (-100%) killed the performance of these trades this year.
 
VIX-based trades: 3 losing trades which play for VIX to fall from highs, or looking for movement in either direction all failed.
 
Broken-wing Butterfly (BWB) Trades: One big -96% losing trade exceeded the gains from all winning trades.
Of the top 10 losers only one was from the calendar or straddle trades (and it was at #10). Take away those 10 biggest losers and the model portfolio gain gets to ~90% (non compounded).

When you dig into the numbers you see that the overall contribution from our "bread and butter" calendar and straddle trades is on par with prior years (multiply avg gain per trade by number of trades). 

Since May we made some adjustments, and in the second half of 2019 the model portfolio was up 63%, which translates to annualized compounded return of 165%, in line or better with our previous years. Our core strategies continue to work very well. In fact, if we traded only straddles, calendars and ratios, the yearly return would be well into the triple digits.

Going forward, the goal is to avoid those bigger losses, and we are going to reduce the number of those higher risk trades and focus mostly on straddles, hedged straddles, calendars and ratios.

On a related note, I got the following message from one of the former members:

"So it is fair to say that there is definitely luck involved in trading any trading strategy. I happened to select to test your system at probably the worst 6 month period you have had in 8 years. Any other 6 month period … including 3 months earlier or three month later…  would have provided drastically different results."

This is true, but isn't it true for any investment? Someone who entered the stock market in March 2009 would have drastically different results from someone who started in 2007 and experience the 50% drawdown.

This is also true for many best performing stocks. Apple, Amazon and Google produced incredible gains since their IPOs, but also experienced few large drawdowns, ranging from 65% to 94%. Of course those stocks have also experienced many smaller pullbacks of 20-25%. If you owned one of those stocks and sold them after each pullback, you would never achieved those long term results.

In a similar way, if you started SteadyOptions subscription in December 2018 and cancelled after the January drawdown, you would missed the following 63% recovery. If you cancelled after our previous drawdown in 2016, you would missed the following gains of over 400%.

Drawdowns are an inevitable part of achieving high returns. If you haven't yet experienced a significant decline, then you probably haven't owned something that has appreciated 10x, 20x or more. Or you simply haven't been investing for that long.

All big winners have drawdowns. Accepting this fact can go a long way toward controlling your emotions during periods of adversity and becoming a better investor.

To put things in perspective, SteadyOptions produced Compounded Annual Growth Rate of 120.3% since inception. You cannot produce such high gains without taking some risk. We are trying to avoid the drawdowns as much as possible, but the truth is that 20% drawdowns are normal and expected for a strategy that produces such high returns.

Finally, take a look at SteadyOptions historical performance:





Only 3 out of 9 years we produced "subpar" double digit returns. If the historical pattern continues, the next 2 years should be very rewarding.. Stay the course!