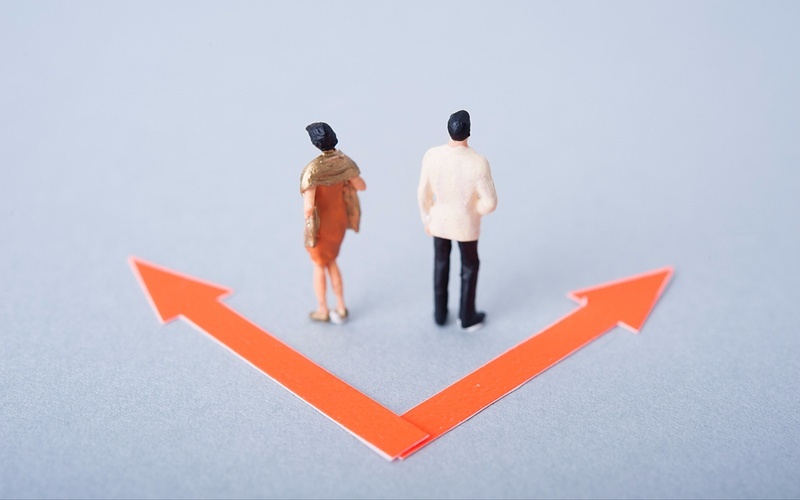 ---
If the stock moves before earnings, the position can be sold for a profit or rolled to new strikes. You can read more about this strategy in my post How we trade straddles and strangles.
Last week we entered a straddle on QIHU. Here is a screenshot from the trade alert posted in real time on the forum: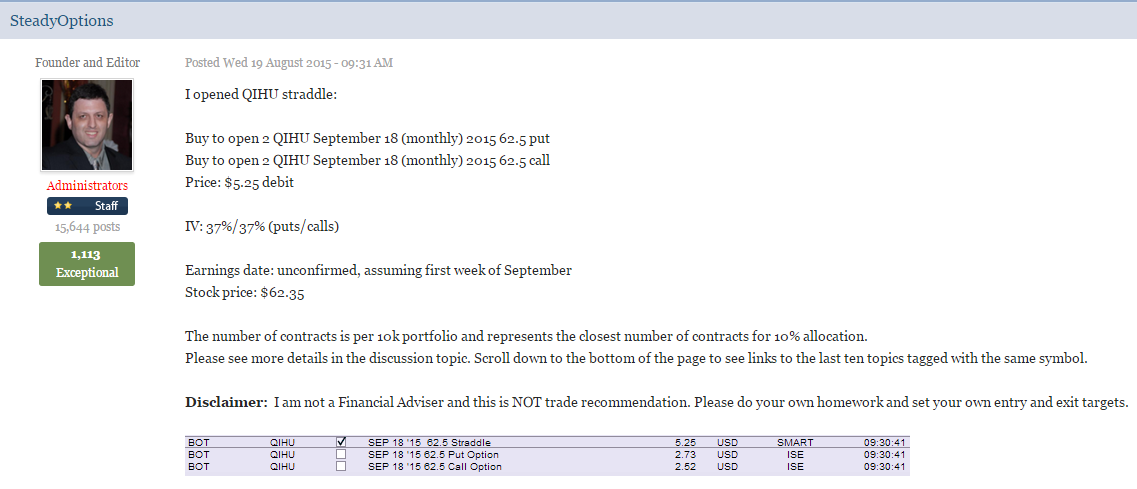 This is how the Greeks looked like when we entered: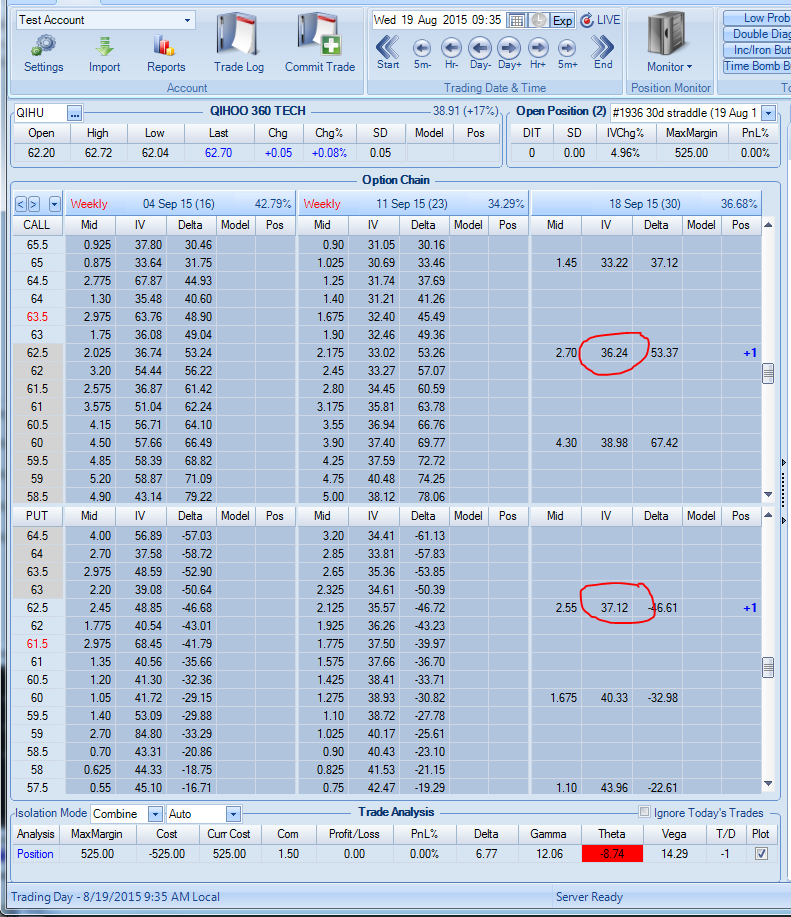 4 hours later, we closed the trade for 23% gain: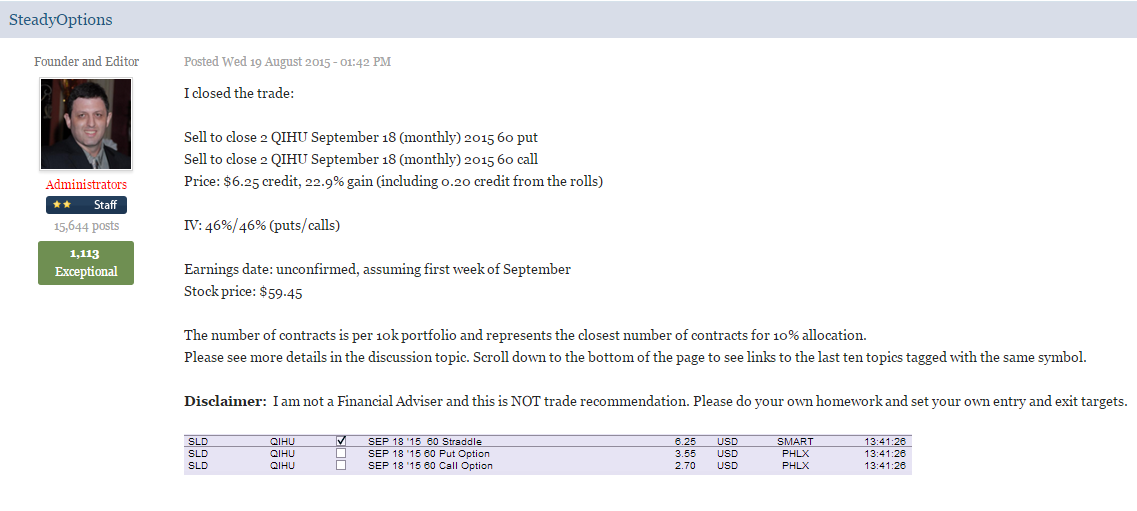 This is how the Greeks looked at the time we closed the trade: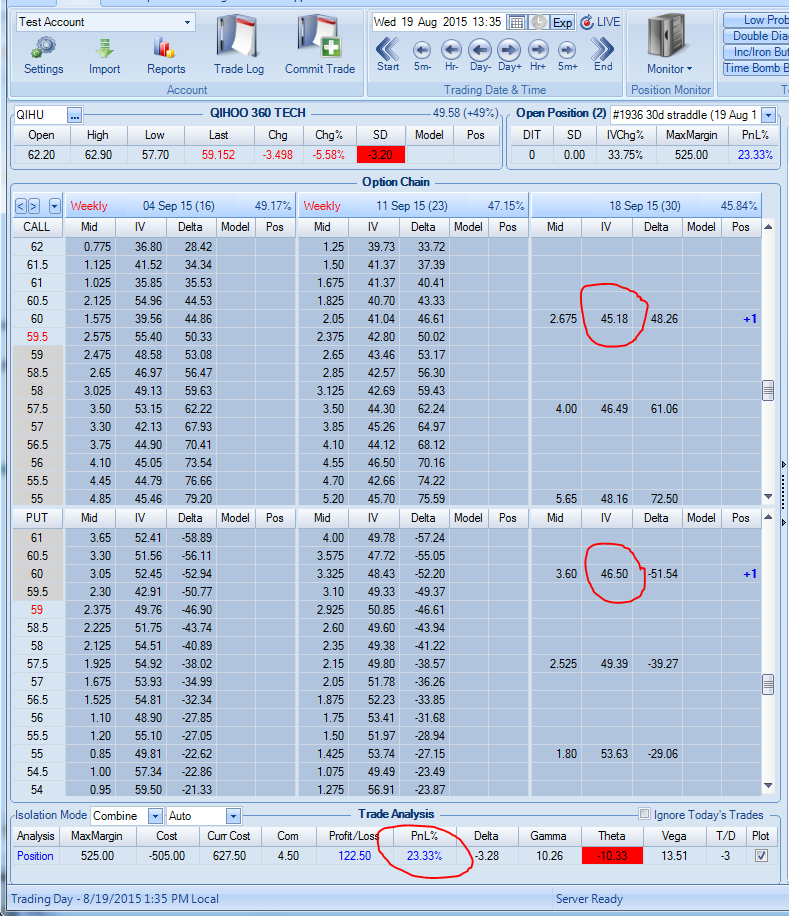 Please note how IV jumped from 37% to 46%, enough for 23% gain. We also rolled the trade to lower strike as the stock started to move down.
Of course such quick IV jump is not very common, and our timing was nearly perfect. But we patiently waited for a good entry point and identified when the price became cheap enough. This is where extensive backtesting comes handy. Each week we discuss the potential candidates on the forum and select the best ones, based on backtesting and our previous experience.
We invite you to join us to see how we execute the straddle strategy and many other non-directional strategies. While most major indexes were down 10% or more in August, we close nine consecutive winners.
Related Articles:
How We Trade Straddle Option Strategy
Can We Profit From Volatility Expansion into Earnings
Long Straddle: A Guaranteed Win?
Why We Sell Our Straddles Before Earnings
Long Straddle: A Guaranteed Win?
Edited by Kim