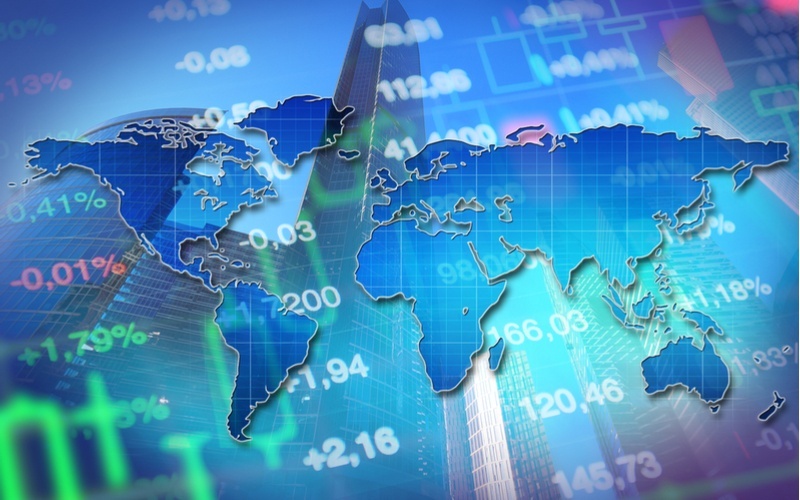 ---
Below is historical data for the Dimensional Equity Balanced Strategy Index since 1970. All figures are annualized.
Average 12 months: 14.74%
Best 12 months: 83.06%
Worst 12 months: -51.27%
Don't put your emergency fund in stocks.
Average 3 years: 13.98%
Best 3 years: 38.27%
Worst 3 years: -19.01%
The average investor thinks 3 years is a long time.
Average 5 years: 13.96%
Best 5 years: 34.18%
Worst 5 years: -5.55%
The average investor thinks 5 years is a really long time.
Average 10 years: 14.38%
Best 10 years: 24.61%
Worst 10 years: 3.13%
The average investor thinks 10 years is an eternity, yet history shows us that the difference between best and worse case scenarios can be in excess of 20% per year. 
Average 20 years: 13.31%
Best 20 years: 20.71%
Worst 20 years: 8.26%
Best 20 years for risk-free 1 month T-bills: 7.73%
At this horizon, the worst 20 year period for the equity index is greater than the best 20 year period for T-bills. But only those with the education, patience, and discipline to endure short term volatility will earn market returns.
Global equities would have produced large positive returns, on average, since 1970. But by definition, half of the time returns are below average over any particular time period.  Also, in the short term, we see that returns can be substantially negative. This is why the positive average returns of equities in excess of risk free T-bills is known as a risk premium. Investors must be thoughtful about their time horizons and their willingness to take risks when investing. Historical outcomes over various time horizons are great starting points for determining how much equity risk belongs in a portfolio to suit investment objectives.
Jesse Blom is a licensed investment advisor and Vice President of Lorintine Capital, LP. He provides investment advice to clients all over the United States and around the world. Jesse has been in financial services since 2008 and is a CERTIFIED FINANCIAL PLANNER™ professional. Working with a CFP® professional represents the highest standard of financial planning advice. Jesse has a Bachelor of Science in Finance from Oral Roberts University. Jesse manages the Steady Momentum service, and regularly incorporates options into client portfolios.