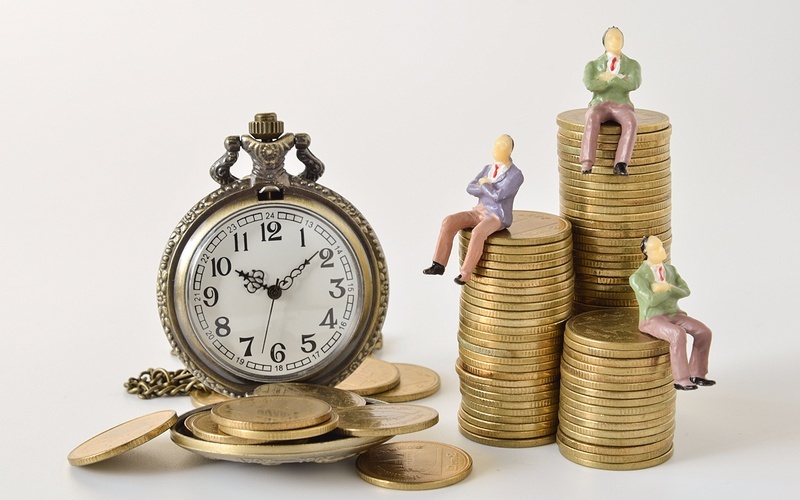 ---
I told him that for someone who just starts options trading, preserving your capital during your first year of trading would be a great achievement.
I didn't hear from him since then. He probably went to one of those charlatans who promise to double your account in one month and charge you few thousand dollars for a week of "one on one consulting". Many people will tell you what you want to hear to get your hard earned money.
Education does cost money. When I see unrealistic expectations, I like to quote OptionPundit, who had a major impact on my trading style. OptionPundit wrote:
"Before one get to a earn say $5-$7k/month an engineer need to go through 4 years of professional education including one or two summer projects before he is allowed to be even called an Engineer Trainee. Medical professional is required even much more rigorous training before one is allowed to even touch knives for first surgery. Then why do people think trading is any different if it were to give you $5-7k/month to start? It doesn't take long before one starts to realize that trading is not easy as it seems on the surface (sadly after either account is wiped out or suffered a major loss."
So how do you begin your journey into options trading?
Reading some trading books can be a good start. Getting a formal education can be a good idea. There are some good mentors out there - Dan Sheridan is one of them. There are also a lot of charlatans. Before you give your hard earned money to anyone, ask for references. Be aware of false and unrealistic promises. If someone claims that you can double your account in one month after spending a week with him, stay away. If someone sounds too confident and "guarantees" that all your trades are going to make you money, or doesn't disclose the risks, be careful.
If you decide to follow an options expert or a newsletter, ask yourself the follow questions:
Do you like the trading style? Are the strategies too stressful and cause you to lose your night sleep?
Are you aware of the risks? Are they properly disclosed?
Is the newsletter properly diversified in terms of trading strategies? For example, would you be comfortable placing your whole account into 3-4 iron condors every month?
Will the membership help you to become a better trader vs. just blindly following the trade alerts?
Focus on your education, not short term performance. Focus on risk management.
Setting realistic expectations is very important. I'm a big fan of the "slow and steady" approach. Aim for many singles instead of few homeruns. Be patient. Be prepared to lose for a while - set your goal as capital preservation instead of doubling your account. Think about the risk first. If you take care of the risk, the profits will come.
Here's a quick list of some things to consider as you write down your expectations and goals.
More traders lose more money than they make. The figures are a little off depending on who you talk to, but it is 80% to 90% (maybe more) who end up losers and leave the business altogether.
Only a small percentage of retail traders are profitable. The numbers get even smaller if you look at a 3-5 year average which measures consistency. Don't get discouraged, we all fell off the bike before we learned to ride it right?
Paper trade first with a small amount of money. I always recommend members to paper trade everything first. This way you learn how to enter orders, adjust trades, and more importantly learn you're your mistakes without losing real money. Then when you are ready to invest real money, keep it small. Prove yourself that you can make money with 10k, then increase it to 20k and so on, but do it gradually.
You will have losing trades. Too many people quitting after a streak of few losing trades. Losing money is part of the game, the trick is to keep the losses as small as possible.
Don't expect to become financially independent. Don't you think it's completely unrealistic to expect a small account, say under $5,000, to generate consistent income to replace your regular job?
For real options traders, the learning never stops. If you think education is expensive, try ignorance - Derek Bok. You can start your journey by taking the SteadyOptions free trial. Please refer to Frequently Asked Questions for more details about us.