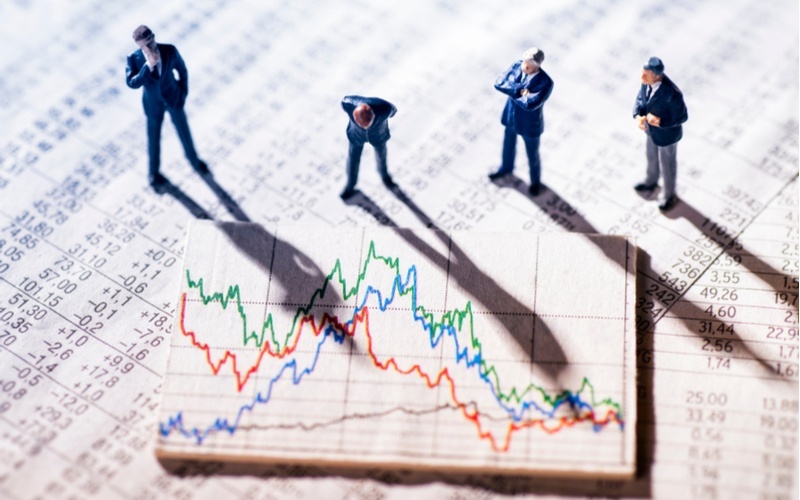 ---
In fact, almost every major publication on investing from Business Insider to Forbes to the Wall Street Journal has written pieces on the topic of "people don't need to pay someone to manage their investments."  (Business Insider, Aug. 12, 2016). The only problem with that is it is bad advice.


What is this chart?  It's a study done by Dalbar, Inc., in conjunction with JP Morgan, studying thousands of self-managed investment accounts, as compared to other asset classes from 1998-2017.  Notice the worst performing class?  The average investor.  This is also only the average – meaning that there are substantial numbers of self-managed investors that do much, much, worse. This same study identifies three primary reasons for investor failure: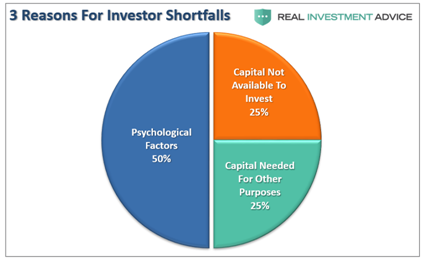 Notice something?  Advisory fees are not on there.  The single biggest factor is psychological.  This can be from risk aversion, which leads to panic selling; narrow framing which results from making investment decisions without looking at the effect on an entire portfolio; anchoring, which is focusing on the recent past; lack of diversification, or not understanding what diversification really is and how market moves effect all of your assets; herding, following what everyone else is doing which often leads to buying high and selling low; regret, which causes individuals to not perform actions necessary due to past failures (or the "make up that loss mentality"); optimism, which leads to making decisions not based in reality; and a host of other factors.
As shown above, other things also impact investor performance.  For instance, an investor might need a new car, so sells off some of his investments.  But did he think about how that would impact his portfolio or returns?  Did he make an educated decision in liquidation order?  Did he consider taxation or the current market?
In short, investors, as a class, are wholly incapable of making regular positive investment decisions for their own benefit.

The common response to the above is, "well most advisors rarely beat the indexes, so why pay one?"  First, as shown above, the average investor not only doesn't beat the indexes, they lag substantially behind. 
But let's break this down even further.  It is almost impossible for most advisors to beat the indexes in any one year. Not because they make poor investment decisions, don't know what they are doing, or have the same issues as the average investor.  Rather it's because index returns don't count the following:
Taxes – even if it is just from reinvesting dividends in a long term portfolio, taxes will still be a drag on any portfolio that is not reflected in the index an investor may be tracking.

 

If an investor just owned SDY, which has a yield of about 2.5%, and re-invests those dividends, that will act (depending on your tax bracket) as a drag of about 0.5% on your portfolio returns;
 
Transactional Fees – even with the rise in low transaction costs, most accounts still have fees to buy and sell investments.

 

Assume you're funding your IRA monthly with $458/month so as to max it out by the end of the year.

 

The average transaction cost right now is about $5, meaning you'll have another 0.1% drag per year, based on transaction costs (and that's if you can re-invest dividends for free, if you can't that amount may double);
 
Fund/ETF Costs – ETFs have gotten quite cheap in the last ten years, but it's rare to find one that is truly free.

 

SPY's expense ratio is only 0.0945% -- but that is still another ten basis points on which an investor will lag the index.
The above three factors alone means any "index" investor will lag the indexes by at least 0.7% per year.  Measuring performance against indexes, while helpful, needs to be done with an understanding of the above.
So should most people use an advisor?  Of course they should. (Note, I did not say all, but rather "most").  Even Vanguard, the king of low cost index investing, is a proponent of advisors.  In a study and review of advisors, Vanguard has concluded that a good advisor adds three percent (3.0%) of alpha to the average investor. 
Notice the biggest value comes from behavioral coaching – which is in line with what Dalbar and JP Morgan found.
Conclusion?  Don't believe everything you hear, you can find value in surprising places.

Related articles: