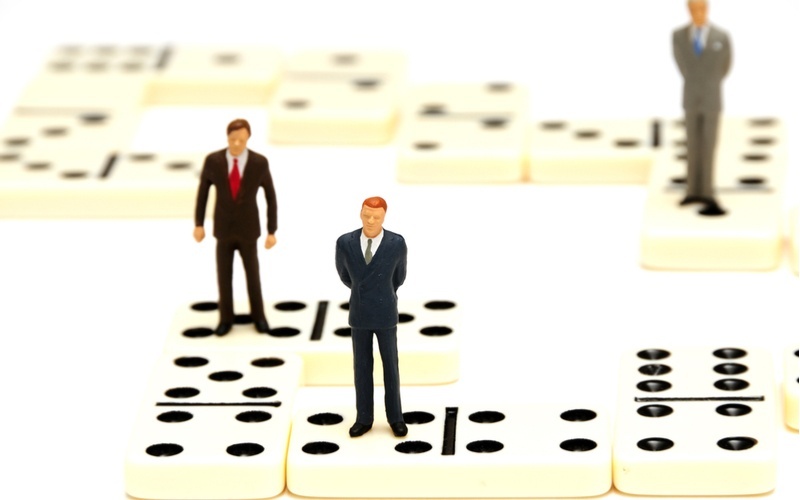 ---
According to the story, the trader has consistently purchased bite-sized chunks - usually costing around 50 cents - of VIX options contracts betting on a spike in the CBOE Volatility Index. Also known as the VIX, the gauge is a measure of expected price swings in US equities that serves as a barometer for investor nervousness. It generally climbs as stocks fall, so purchases of VIX contracts translate to bearish wagers on the S&P 500.

On a year-to-date basis, that persistence has resulted in a whopping $197 million mark-to-market loss for 50 Cent, according to data compiled by Macro Risk Advisors (MRA). The firm reports that the trader has spent a total of $208 million on VIX bets, only to see the majority of them expire worthless.

Despite the dogged effort exhibited throughout 2017, 50 Cent seems to be losing steam. After reaching a maximum outstanding position of more than 1 million contracts over the summer, the infamous volatility vigilante currently only has about 200,000 in play, MRA says.

Background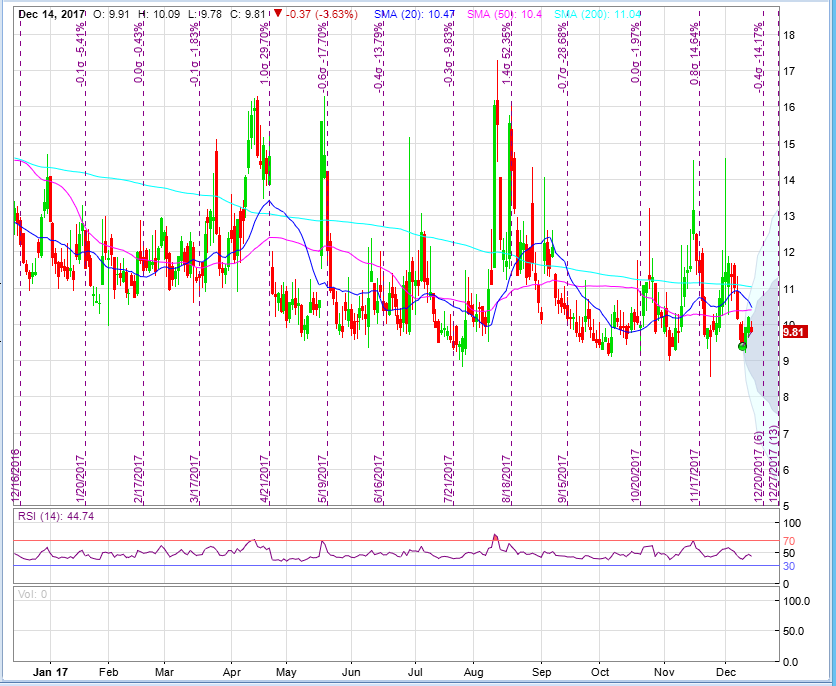 The CBOE Volatility Index® (VIX® Index®) is a key measure of market expectations of near-term volatility conveyed by S&P 500 stock index option prices. Considered by many a "Fear Index", the VIX represents one measure of the market's expectation of stock market volatility over the next 30-day period.

VIX cannot be traded directly. However, traders can trade VIX futures and VIX options and also some other VIX related products, like VXX.

So what you can do when you believe VIX is cheap? You can buy some calls or call spreads on VIX futures, betting that VIX will go up. After all, when VIX is at 10-11, how much lower can it go?

Here is the problem: since you buy options on VIX futures, not VIX, those futures will usually be priced higher than the spot. If the spot is 11, the futures can still trade around 13-14 or even higher. However, over time, if VIX is stable, the future will drift lower, causing those calls or call spreads to slowly bleed money.

This is exactly what happened to 50 cent trader.

To be fair, 2017 was a very challenging year for volatility traders. VIX stayed at historically low levels much longer than anyone could reasonably predict (see the chart above). It spent most of the year around 10-11 levels. This is unprecedented. Trades that worked very well in previous years stopped working in 2017. This is why it is so important to adapt to continuously changing market conditions and not stay stagnant.