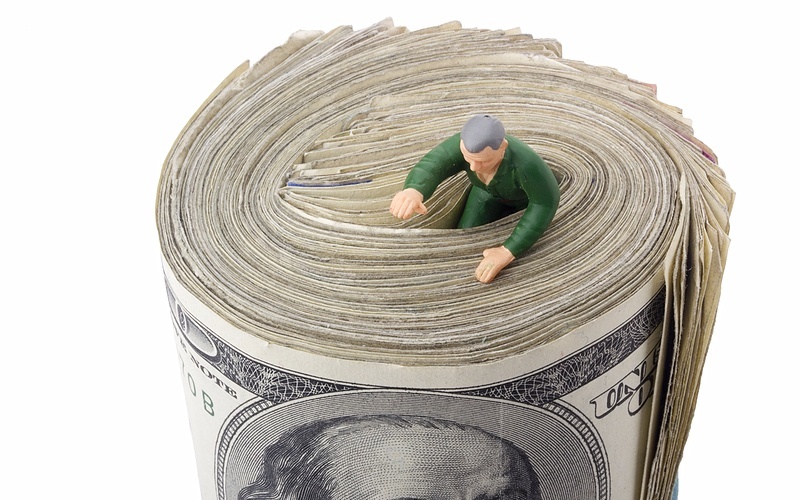 ---
The impact of commissions on your results can be astonishing.
This excellent article by Business Insider is asking the right questions (and also answering some of them):
When you pay commission fees for online stock trades, where does that money go? Do you get better execution by paying $9.99 to TD Ameritrade than by paying $1 to Interactive Brokers? How much better? Enough to justify the difference in price?
Their conclusions:
At least 17 million investors overpaying for online brokerage
Only 12% of commission fee is used for trade execution at top brokerages
Over $1.8 billion per year wasted on unused premium services
Lets analyze one specific month, January 2015, and see how different commissions structure can impact the returns of our SteadyOptions model portfolio.
SteadyOptions $10k model portfolio traded 228 contracts in January. If you paid $0.75/contract with no ticket fee, you spent $171 on commissions, which is 1.7% of your portfolio value. While not cheap, but considering the fact that we produced 20.7% ROI in January (12.4% return on the whole account assuming 10% allocation), it is completely reasonable.
However, if you had a ticket fee of $8, in addition to $0.75/contract, you would pay $427 in commissions, more than double. In this case, your returns will be reduced by 4.3%.
This will make HUGE difference in the long term. To see how huge, I went to pro-trading-profits.com, a third party website that tracks performance of 400+ newsletters. I clicked on SteadyOptions performance report and played with different parameters. Using the $0.75/contract with no ticket fee, a $10,000 portfolio would produce $35,693 gains since inception. Adding $8 ticket fee to each trade would reduce the gains to $23,869.
The impact of the ticket fee is especially significant if you have relatively small account.
Of course commissions is only part of the whole package. Other factors include tools, platform, customer service etc. Barron's publishes a comprehensive brokers review every year. Here is the last one. Interactive Brokers (IB) was ranked #1 by Barron's third year in a row. This is the broker I personally have been using for the last 7 years and I'm very happy.
Barron's mention that "IB offers a lot more support to new clients, including individuals, especially those with larger accounts. Yes, using the word "support" in the same sentence as Interactive Brokers (without the modifier "dismal") is a change for us, but the firm has clearly made this a point of focus."
Their conclusion:
"Interactive Brokers continues to have extremely competitive pricing, and the lowest margin fees of any broker in our survey. You may incur some data fees, but the firm takes care of any options-exercise costs, which can generate unexpected fees at many other brokers."
On the open section of our forum, we have couple very useful discussions about brokers:
Brokers and commissions
Interactive Brokers tips, tricks, webtrader etc.
There is a consensus among our members that IB and TOS by TD Ameritrade offer the best combination of commissions, platform, and execution. If you decide to go with TOS, I highly recommend that you negotiate a commissions structure that does not include a ticket fee.
Here are couple more good articles worth reading:
The Truth Behind Broker Commissions - Learning Markets
Comparison of online brokerages in the United States
Relative Importance Of Options Brokerage Fees
For Canadian traders, here is an excellent study on the commissions schemas offered by Canadian discount Brokers.