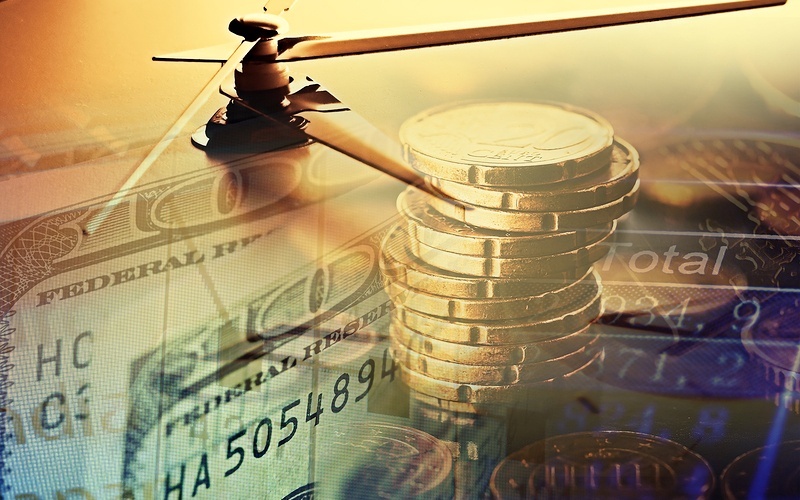 ---
The news was three-fold fold: 

(1) The Board of Directors has named Nikesh Arora as its new chief executive officer and chairman of the Board of Directors, effective June 6, 2018. He succeeds Mark McLaughlin, who is transitioning to the role of vice chairman of the Board for Palo Alto Networks. 

Nikesh Arora was the president and chief operating officer at SoftBank, but he is most famously known as the chief business officer at Google where he took the search business from $2 billion in revenues to over $60 billion in revenues. 

(2) The company pre-announced that in the fiscal third quarter, total revenue grew 31% percent year over year to $567.1 million, product revenue grew 31 percent year over year to $215.2 million, and billings grew 33 percent year over year to $721.0 million. 

This $567.1 million number is a whopping earnings beat, where analyst expectations were $545.68 million and in a range of [$540 million, $556.4 million]. The CFO went on to say that "[w]e had a strong fiscal third quarter 2018 and will be reporting top line and bottom line results above all our third quarter guided ranges." 

(3) Palo Alto Networks will host a conference call for analysts and investors to discuss its fiscal third quarter 2018 results and outlook for its fiscal fourth quarter and full fiscal year 2018 on Monday, June 4th before the market opens. 

It's that last little bit that changed everything for option traders. PANW burying its news in a late Friday press release leaves the option holders with a coin flip -- not a well measured probability bet. 

PREFACE 
On 4-27-2018, we published the dossier Applying The New Standard of Repeating Momentum in Palo Alto Networks Inc. 

In that dossier we noted that "We have empirically and explicitly demonstrated the repeating pattern of bullish momentum right before earnings. [Further we find] in Palo Alto Networks Inc (NYSE:PANW) exactly the two-tiered pattern we researched again -- stocks that have pre-earnings momentum, and ones with a recent history of large beats that push this momentum into the next quarter." 

These were the results over the last one-year in Palo Alto Networks of owning a 40 delta (out of the money) call 6-days pre-earnings and selling the call before the earnings announcement. Since PANW reports after the market closes, this test looks at holding the call right until the end of that trading day, and then selling before the announcement. 
 

But all of those results were predicated on avoiding the earnings release and we noted that the back-tested looked at a trade that closes before earnings, so this trade does not make a bet on the earnings result. 

With the extremely odd news, released at an extremely odd time, this is no longer the case. Earnings be released before the market opens, and will not give option traders the ability to exit any option positions before the earnings event occurs. 

WHAT HAPPENED 
In over two decades of option trading and as an option market maker on the exchange floors, I cannot recall a single time when a company announced a new CEO, an earnings beat (but with partial numbers), and then announced earnings on the same day as planned but moved the time from after the market to before the market all at once. 

Usually when companies pre-release, it's very early -- like Micron did about 6-weeks before earnings in the last couple of weeks. 

This is simply a case of terrible luck. Now, for anyone with an option position in PANW that intended to avoid the risk of the actual earnings news, we are left with exactly the opposite. Any position now has become a straight down the middle earnings bet - the kind most traders try to avoid at all costs. 

But, this is it, there is no changing it now. For those that are long calls in the weekly options, the only hope to turn a profit on that position now is for a large earnings move up for the stock. The hope is that the pre-announcement will be backed by even better EPS and guidance news and that the introduction of a Silicon Valley super star as CEO drives the stock higher. 

But, make no mistake, PANW burying its news in a late Friday press release leaves the option holders with a coin flip -- not a well measured probability bet. 

Tap Here to See the Tools at Work 

Risk Disclosure 
You should read the Characteristics and Risks of Standardized Options. 

Past performance is not an indication of future results. 

Ophir Gottlieb is the CEO & Co-founder of Capital Market Laboratories. Mr Gottlieb's learning background stems from his graduate work in mathematics and measure theory at Stanford University and his time as an option market maker on the NYSE and CBOE exchange floors. He has been cited by Yahoo! Finance, CNNMoney, MarketWatch, Business Insider, Reuters, Bloomberg, Wall St. Journal, Dow Jones Newswire, Barron's, Forbes, SF Chronicle, Chicago Tribune and Miami Herald and is often seen on financial television. He created and authored what was believed to be the most heavily followed option trading blog in the world for three-years.This article is used here with permission and originally appeared here.