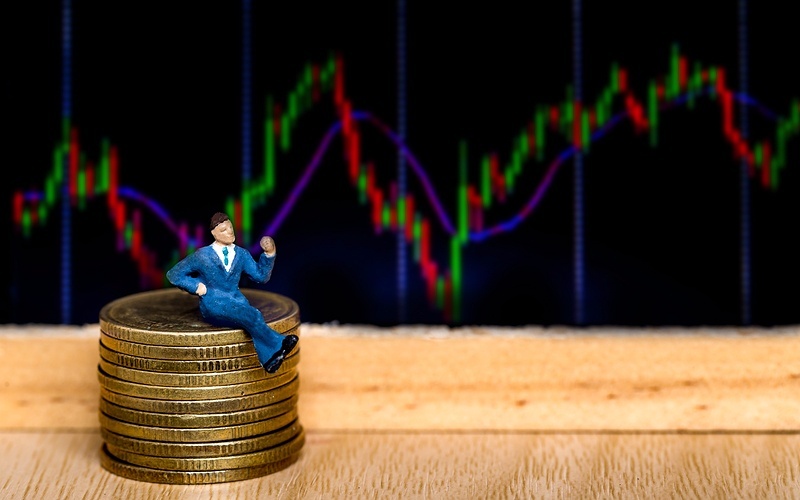 ---
Our performance reporting is on the whole account and based on real fills. We put our money where our mouth is. Our members already know that we execute all trades that we share with members in our personal accounts. You can read here what our members think about us.
But today I'm going to take one more step toward complete transparency. I'm going to provide an additional reference to the current and prospective members and share with you my personal account performance. I'm going to show you the summary of my actual 2015 account statement, directly from my broker.
Here it a screenshot from my broker's 2015 statement:

Just to be clear, I have several accounts trading/investing different strategies, but this account is exclusive to trades that I share with my SteadyOptions and Steady Condors members. It uses a very conservative allocation of 5-7% for SteadyOptions trades and 15-20% allocation for Steady Condors trades, leaving around 30-50% of the account in cash on average. I followed the same allocation guidelines that I share with my members and started with account value consistent with what majority of our members allocate to our services. As you can see, the account return was 80.2% in 2015.
You might have the following questions after seeing my performance:
Q: Why are you revealing your personal performance?
A: My goal is to show you that SteadyOptions performance is not a myth or hypothetical performance. By showing you my real numbers, I want you to see what is possible to earn by trading options if you have the patience, the discipline and the perseverance. I also want to silence the doubters who claim that I don't trade with real money. 
Q: Will I be able to replicate this performance if I subscribe to SteadyOptions and/or Steady Condors?
A: That depends. If you just started trading options, then most probably the answer is NO. It will take time. I know this is not what people want to hear, but that's the truth. If you have some experience and spend the time to learn our strategies, then I see no reason why not. In fact, some of our members do better than our official performance.
Q: Is 80% per year really that good?
A: You might see sales pages showing you 200%+ returns on some cheap options they bought. But what they don't tell you is that those trades happen once in a while and are not consistent. The real question is not how much you made on few isolated trades, but how much you made on the whole account. Performance Reporting: The Myths and The Reality shows a lot of examples of performance manipulation, so be careful.
Q: How much risk did you take to achieve this performance?
A: Trading is a risky business in general. However, we implement advanced techniques to reduce risk. For example, the Steady Condors trades are hedged and protected much more than "standard" Iron Condor trades. In SteadyOptions portfolio we balance the trades in terms of the Greeks to reduce risk. Position sizing also plays a big role. But those techniques can only reduce risk, not eliminate it. This is why I still don't recommend allocating more than 20-30% of your net worth to options trading, especially if you have big portfolios.
Q: Can you achieve similar performance with $1,000,000 portfolio?
A: NO. It is a well known fact that achieving very high performance numbers becomes more difficult as your account grows, for various reasons. One of the issues is liquidity, and this is why I don't recommend allocating more than $100,000 to SteadyOptions.
Q: What is the impact of commissions on performance?
A: As you can see, even with cheap broker, I still paid over $16k in commissions in 2015, which reduced the performance by ~20-25% per year. Commissions is the cost of doing business, but you should do whatever is possible to reduce them. Brokers and Commissions discussion can help you to pick the right broker. 2020 update: with availability of brokers like RobinHood, Tradier etc. the impact of commissions is much less than it used to be.
Q: Why your performance page presents much higher returns for SteadyOptions service compared to your personal account performance?
A: Few reasons: 
The performance on the performance page excludes commissions.
My account traded mix of SteadyOptions and Steady Condors strategies and Steady Condors performance is lower.
I kept relatively large portion of the account (around 30-50%) in cash most of the time.
I might use slightly different allocation.
I might execute some trades in my personal account that I don't share with the members, for various reasons (liquidity, higher risk etc.)
Generally speaking, my personal account performance might be different from the official performance for the reasons outlined above. 
Q: Do you trade other strategies besides SteadyOptions and Steady Condors?
A: This specific account is exclusive to SteadyOptions and Steady Condors strategies only. I have other accounts (retirement account, corporate account etc.) where I have longer term investments, including Anchor Trades strategy. I also have some Real Estate investments.
Q: I would love to join, but I have a full time job and no time to dedicate to trading. Why don't you offer auto-trading?
A: SEC considers newsletters that engage in auto-trading to be investment advisers, and I am not licensed to be an investment adviser. So most newsletters that engage in auto-trading are breaking the law and are exposed to lawsuits like this one. You can read more details here.
Please let me know if you have any questions. I invite you to try our services and see how we can help you to become a better trader. I'm not going to promise you the Holy Grail. What I can promise you is that if you are willing to work hard and learn the craft, the sky is the limit.
Watch the video:
Start Your Free Trial
*** Free trial is for new members only ***
Edited by Kim