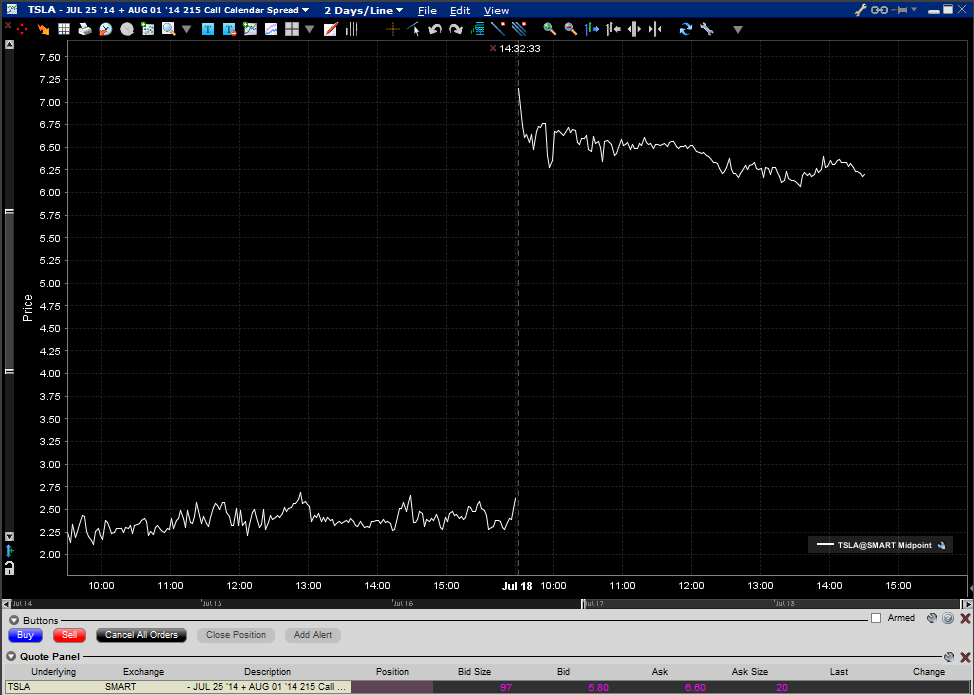 ---
Prior to the announcement, the options market assumed that the TSLA earnings will be as usual, during the week of August 8. The options chain reflected those expectations as we can see from the following chart: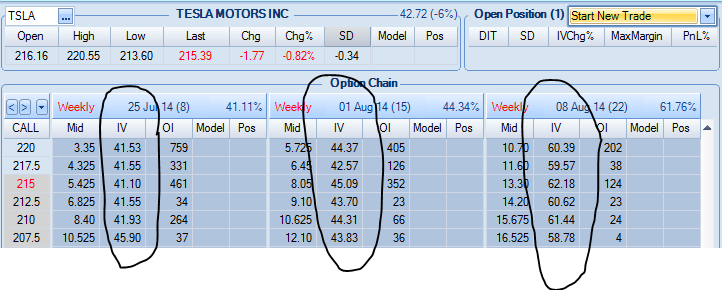 After the announcement, the August week1 IV increased by 20% to reflect the new TSLA earnings date:
And now to a little quiz: who benefited from the announcement and who was hurt?
Well, if you were trading earnings options long, the August w1 straddle, you made over 50% in one day of holding.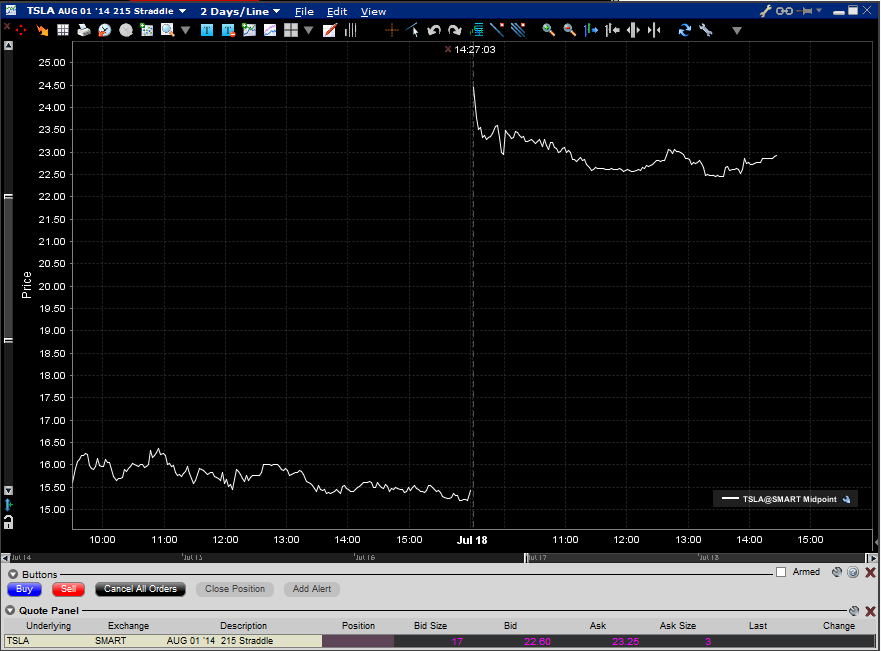 But if you were long a calendar spread (long August week1, short July week4), you made a whopping 200% by trading TSLA earnings options: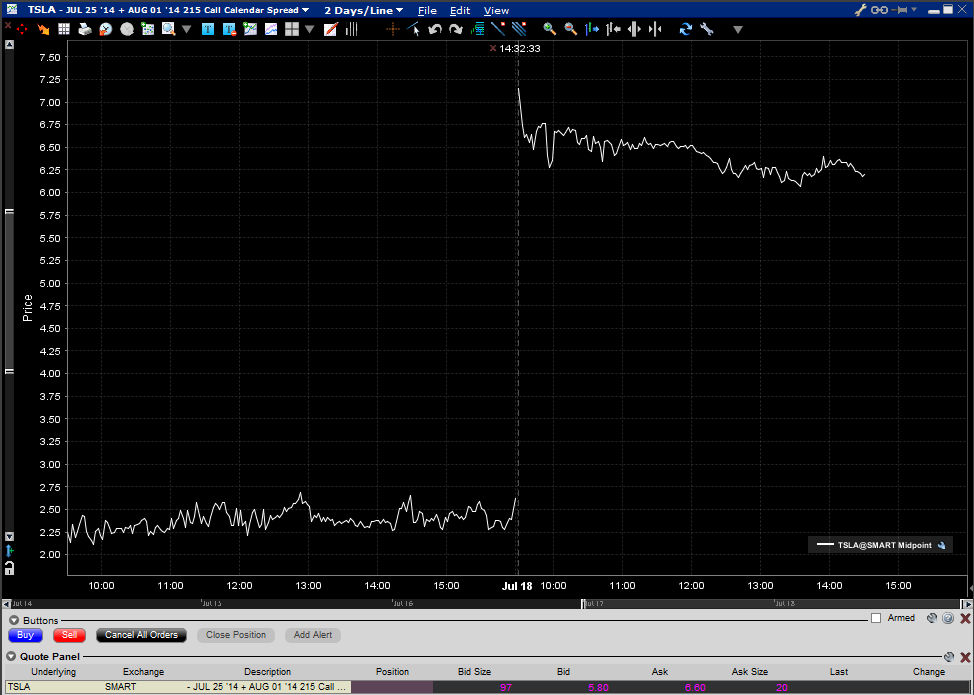 Ever wondered how all the insiders make their fortunes?
Want to learn more how we trade earnings in our SteadyOptions portfolio?