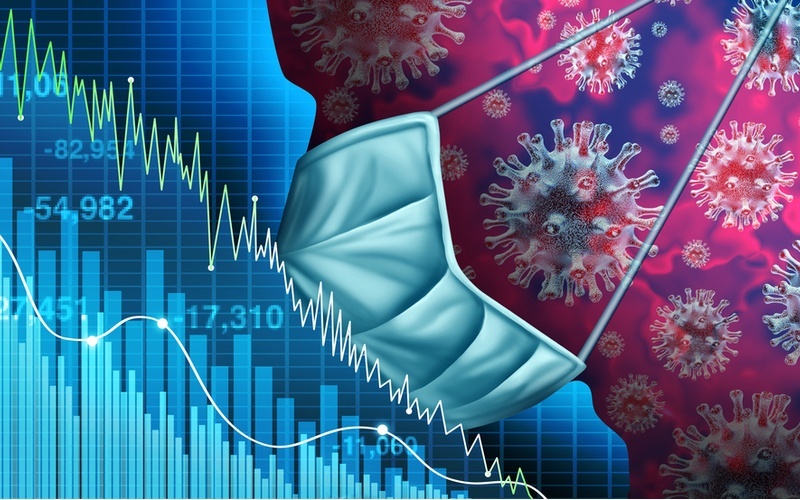 ---
A self proclaimed "market wizard" keeps tweeting every day that he sent a sell signal just before the meltdown, but to verify it you need to pay $1,000 per MONTH for his subscription. Is it possible that he indeed issued a sell signal? We have no way to know (unless someone is willing to spend $1000/month to verify). But even if he did, many "gurus" have been predicting a crash for the last 5-7 years. They were wrong so many times - at some point their "prediction" became true. From now on they will be advertising their good call, "forgetting" all previous predictions.

And here is the funny thing noticed by someone on Twitter: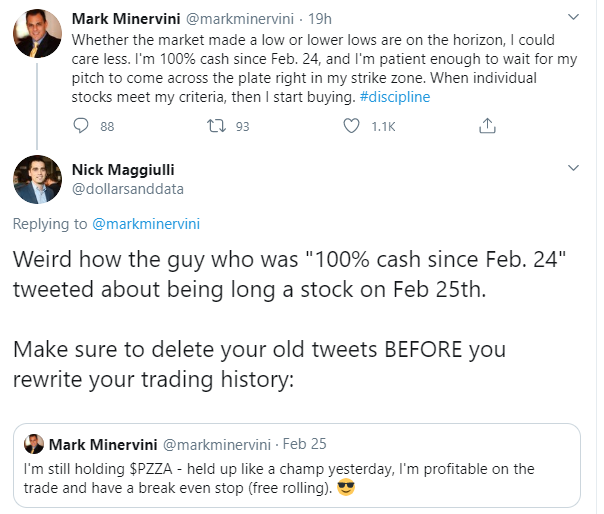 Bob Prechter from ElliottWave made himself a pretty good name by correctly forecasting the 2008 market crash. What most people don't remember is the fact that Prechter's newsletter had been almost uninterruptedly bearish for the nearly two decades prior to 2008. A bearish stopped clock even gets to be right occasionally.

Last week I came across another "expert" who claimed that it's actually not so difficult to catch markets tops and bottoms. He even "knew" the exact timing of the next crash and the exact prices: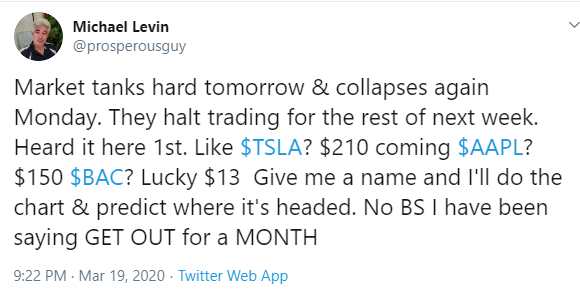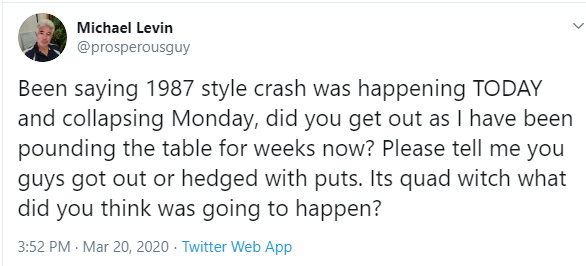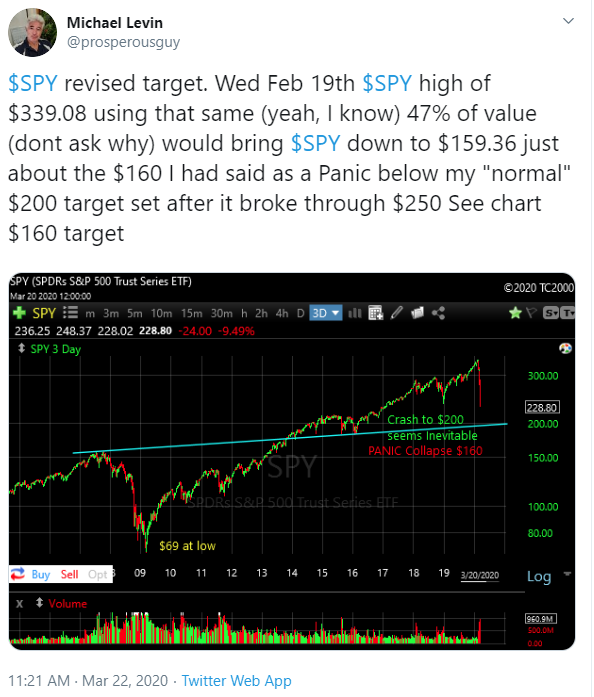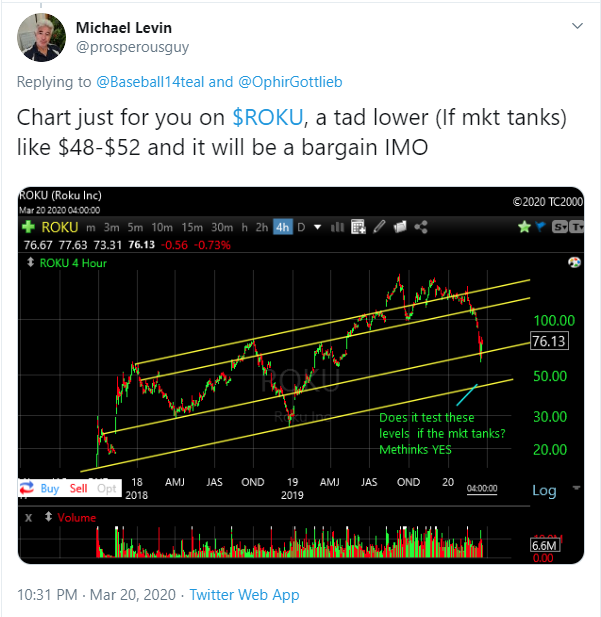 That's right. SPY was supposed to hit $160 on Monday March 23. AAPL's target was $150 and ROKU's $50.

Well, as I write this on Tuesday March 24, SPY is at $245, AAPL at $248 and ROKU at $97.

So what's your point you might ask? They might still hit those targets next week/month.

Yes they might. The question is when. 

To me, it doesn't matter. I initiated a small position in ROKU when it was around $70, and I expect the stock to go back to $120-140 at some point. When? Again, I have no idea. And it doesn't matter - it's a long term investment. I also started small positions in NVDA and NKE. My goal is not to catch the bottom. I just want to buy good stocks at attractive prices.

So let me repeat this one more time:

Nobody can consistently and reliably predict markets tops and bottoms.

Nobody can predict where specific stocks will be at any point in the future.

Nobody can be consistently successful in trading short term fluctuations. Especially in this market.

Anyone who tells you otherwise is misleading you. And it doesn't matter if they call themselves "market wizards" or "trading champions". 

Here is my prediction: the markets will recover. They always do. But please don't ask me when. I have no idea. Nobody does.