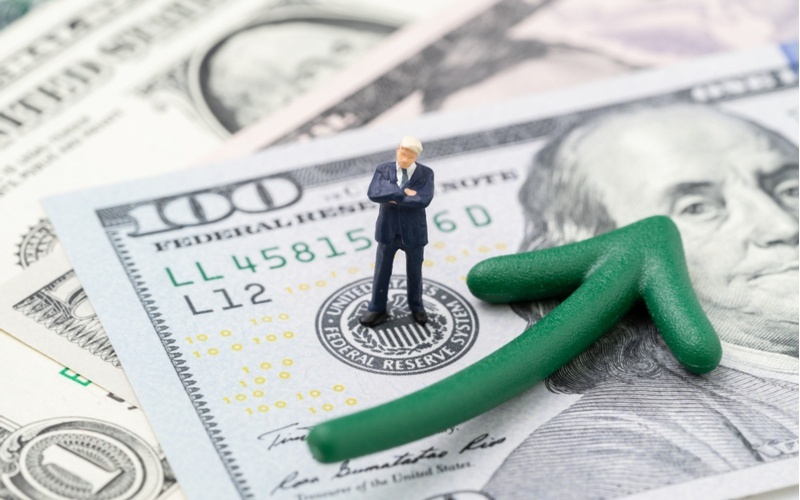 ---
Portfolio manager Stephen Lingard explains, "If you have abnormally low growth and very low inflation then a little bit of demand inflation can be helpful because it means companies can raise prices." Consequently, earnings will have the chance to increase again, perhaps even back to 2015 levels.

Even then, inflation is a threat to any investor. Our previous post 'Digging Deeper into the Inflation Threat' makes it clear that there is "no investment professional under the age of 60 that has managed money in an inflationary era" and that "no one under 60 has managed money in an environment where stocks and bonds sell off simultaneously for a prolonged period." 

It is crucial to inflation-proof your equities portfolio. The best way to do so is by considering preferred shares. They are fixed income alternatives that took a beating when interest rates fell as inflation went on a downturn. But with inflation starting to spike, interest rates are likely to go up once more, and that will allow preferred shares to recover fairly well. Again, it is worth keeping in mind that banks tend to raise interest rates to slow down inflation. This measure explains why the Ontario Securities Commission brings down stock prices, much to the disadvantage of investors and their equities.

The reverse, however, is true for preferred shares, whose price tend to rise in line with rising interest rates. To this end, it is therefore imperative for any investor to keep tabs on the Bank of Canada's (BoC) response to inflation. FXCM's economic calendar shows that the last BoC Interest Rate Decision was announced on March 6. In the January 9 announcement, the BoC kept the interest rate steady at 1.75%. This does not mean, though, that the rate will remain steady this March, or moving forward. Policymakers, in fact, have already forecast more interest rate hikes in the future, as a way of keeping inflation into a neutral range of 2%. This forecast makes preferred shares an obvious inflation-proofing alternative to consider. 

When it comes to preferred shares, ETFs are highly recommended. They provide easy access to preferred shares, and are generally safe with an increase of stocks that tend to do well when inflation picks up. To this end, the safest bets happen to be the three biggest ETFs in Canada: BMO Laddered Preferred Share Index (ZPR), Claymore S&P/TSX Canadian Preferred Share ETF (CPD), and Horizons Active Preferred Share ETF (HPR). 

If you'd rather go for preferred shares, you can add either a large-cap energy company or a mining company (or even both) to your portfolio. Both have strong potential for growth in a high-inflation setting. Energy companies, for instance, tend to benefit greatly from inflation-fueled increases in crude prices. In this regard, Suncor Energy, Inc. is an obvious choice as it is Canada's largest oil company — one with a market capitalization of $42 billion. Embridge, Inc. is worth having a look at, as it has a market cap of $40 billion. Rounding out the big five are Imperial Oil, Ltd., Canadian Natural Resources, Ltd., and TransCanada Corporation, with market caps of $30 billion, $27 billion, and $26 billion, respectively. Mining, on the other hand, is an excellent option as metal prices usually rise when inflation is high. Mining companies you should research include Agrium, Inc., Barrick Gold, Teck Resources, and PotashCorp. 

Lastly you can opt to add to your portfolio companies that sell essential services and/or consumer staples. The Globe and Mail's article on protecting your portfolio from inflation explains that these companies "have a knack for protecting investors from inflation," mainly because people are still likely to buy them despite rising prices. That, of course, is not ideal for end-consumers. But for investors, it is a set-up that can be beneficial in an inflationary period.