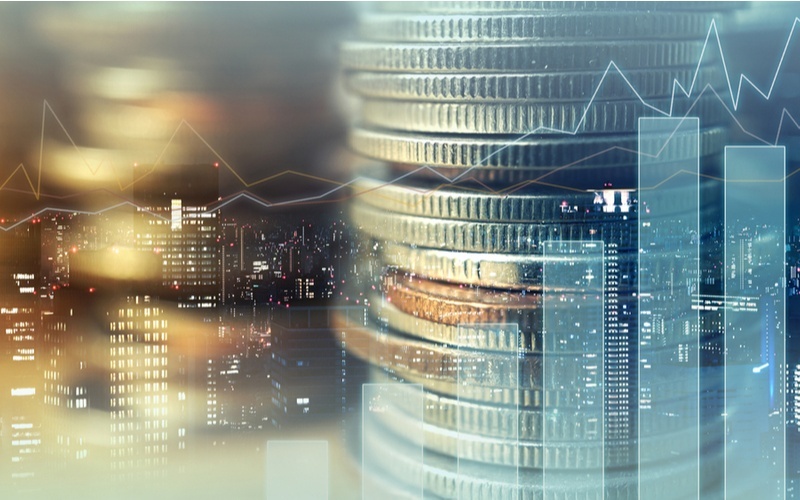 ---
But we've had to deal with the consequences of governments around the world implementing social isolation and social distancing measures to try to reduce and slow the spread of the virus while scientists and medics work on a vaccine. This has meant social isolation impacting our mental and emotional health. This has meant that gyms and other fitness centers or clubs have had to close, making it difficult for us to get our recommended one hundred and fifty minutes of moderate aerobic exercise each week. But one major difficulty that many of us are dealing with right now? Financial difficulties. Even those of us who were completely financially stable before the pandemic hit are finding ourselves facing financial difficulties. Many of us are now looking for alternative means of making extra income and are starting to look into stocks and shares. Here's some more information on this whole scenario to help you to understand your options and to potentially help you make some money!
Why Are People Struggling Financially Right Now?
Let's start out by looking at why exactly so many of us are experiencing financial struggles right now. Put simply, the worldwide pandemic and the restrictions that governments have put in place have meant that many businesses have struggled to operate as they usually would right now. Many have been unable to operate as usual and have had to close their premises to abide by guidelines and new rules encouraging people to stay home and avoid mingling with people from other households.

Those that are still able to open have had to seriously limit the number of people that they can allow into their premises at any one time, reducing the amount of possible sales and consequently reducing the amount that their business can make. Those that have been unable to operate remotely may have found that they have had to let staff go or make staff redundant. Other companies have found that they have had to let staff go, make people redundant or offer their staff reduced hours or reduced salaries. More people out of work or on a reduced income has meant fewer people spending disposable income on the whole - either because they don't have it or because they'd rather save it in case they find themselves out of work or on a reduced income. This all has a knock on effect, impacting almost all businesses.
Finding Alternative Means of Income
If you're one of the many people looking for an alternative means of income, there are countless options that are available to you. While we will be focusing on the potential of getting involved in trading, some other options you might want to bear in mind include:
Freelance work - do you have a skill that you can make a profit from on a freelance basis? Can you do a little graphic design? Can you write? Can you design websites and code? Are you a good photographer? Are you able to cut and style hair? Have you got any experience in floristry? Could you teach children? Register as self employed and start looking for some clients.

Selling old belongings - if you just need a little money to tide yourself over, you could try selling your old or unwanted belongings. There are countless platforms out there that you can sell on for a small fee. Sites like eBay, Etsy and Depop tend to be some of the most popular options.

Essential work - there are vacancies for positions within industries that are in high demand right now. While the positions might not be what you're used to, they will be reliable and a secure form of income. Some examples include agricultural roles, roles within supermarkets, medical roles and more.
Stocks and Shares
Now, onto how you can make some money through stocks and shares. Generally speaking, most of us have a preconceived notion of stocks and shares. The stock market is something that has long been featured in films - people working on Wall Street, answering phones, shouting numbers and throwing papers into the air. But this isn't exactly how stocks work for many. You don't necessarily have to accept a full time role working for a bank, asset management company or hedge fund either. Instead, you can invest in stocks and shares from the comfort of your own home. It can be something you spend a lot of time on or something that you simply fit into your extra time. Here are some suggestions and pieces of basic information to consider if you're planning on getting involved.
Choosing a Market
First and foremost, if you're going to get involved in stocks and shares, you're going to have to choose which market you want to operate in. Sure, you may want to engage with the stock market, which is the first market that springs to most people's minds. But there are other options too and getting to know each can give you a good idea of where you want to start out. Some of the most commonly pursued markets tend to include the foreign exchange (or FX) market, options and contract for differences. Once you've chosen a market, make sure to research it as thoroughly as you can. This can help you to get off to the best start.
Choosing a Mode of Trading
Next, you need to decide which type of trading you want to engage with. Often, a good option is to look into how to start day trading. This will provide you with the best first steps and a full information on what to do when you get the ball rolling.
Savvy Buying
Of course, stocks and shares are up and down right now. This is because many companies are facing difficulty quickly and unexpectedly. This means that you should seriously look into what you're buying when you do invest in different stocks and shares. Remember that, often, smaller businesses can be owned by bigger and better known companies. If the major company goes down, the smaller business is likely to go down with it. So, you should make sure that you know who owns what. This can give you a whole lot of insight into which stocks you may want to invest in and which you might want to steer clear of. You can make more informed decisions and be more likely to generate profits. Try using an LEI code search for companies. If you haven't heard of this before, it's good to know that LEI stands for "legal entity identifier" and will provide you with the information you're looking for.
Practice Makes Perfect
Nobody starts out as an absolute pro when it comes to stocks and shares. Instead, it can take a little practice to get good at what you're doing in this field. It's not all too surprising that getting started and actually putting money into different companies can feel daunting and potentially risky. To give yourself more confidence, you may want to practice a little before putting any real money into the market. You can do this by using a stock simulators. These are  simulators that allow you to engage with the real life stock market in real time. You can put fake money into different companies and see what you would have earned or lost if you'd invested real cash. This can help you to get used to how to operate stocks and shares and how to make the best decisions. There are countless different stock simulators out there, so browse your options and give a few a go. There's bound to be one that suits you down to a tee!
Keeping an Eye on the Market
Eventually, you'll get to a point where you're feeling comfortable and confident enough to actually get started with your trading. This is exciting! This is where your journey begins. This is where you can start actually making some money. There's still support from this point on though. You don't have to face everything alone. A tool that more and more people are trying out (as it makes trading that bit easier) is specialist apps which can help to monitor your investments, monitor your shares going up and down in value and tracking anything else that will make life a little easier for you. Of course, there are many different apps out there and the best one for you will depend largely on your individual needs and preferences. So, read plenty of reviews, try a few different ones out and find which works best for you!
Of course, this isn't a comprehensive guide to stocks and shares. But it should give you a few different ideas of what you can do to use stocks and shares to make a little money in these current difficult times. Hopefully, some of the information will come in useful!
 
This is a contributed post.