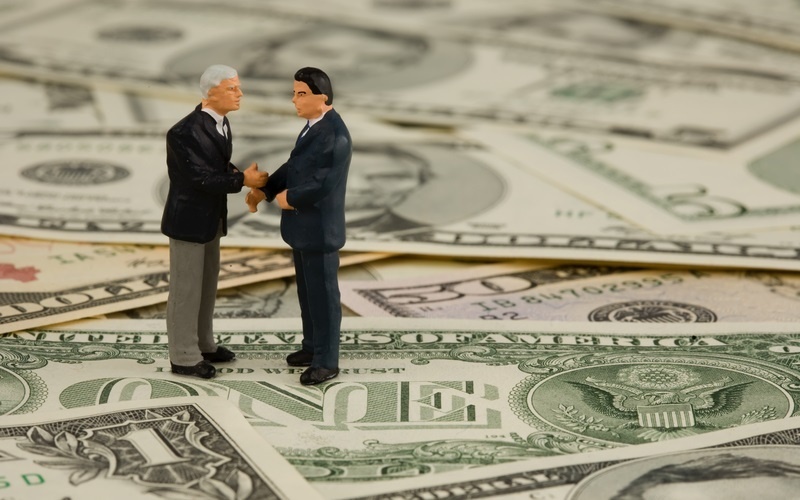 ---
To be honest, we have always considered Procter & Gamble as one of the best dividend stocks here at Income Investors. The number-one reason to own PG stock today is its entrenched position in the consumer goods business.
Durable Competitive Advantage
 
Procter & Gamble started as a soap and candle maker back in 1837. Over the years, the company expanded tremendously. Today, Procter & Gamble is a consumer goods giant with 10 product categories. Many of the company's 65 brands have become household names, such as "Tide," "Bounty," "Crest," "Pampers," and "Gillette."
Procter & Gamble's strong brand portfolio gives the company durable competitive advantage. In the consumer goods market, people are willing to pay a premium for brand name products, especially when it comes things they use for baby care and personal health care. With multiple brands that each generates more than $1.0 billion in annual sales, Procter & Gamble is running a highly profitable business.
Other than its strong brand presence, the company also takes advantage of economies of scale. Procter & Gamble is one of the biggest consumer goods manufacturers in the world. The size of its operations allows the company to keep its per-unit costs down, further boosting its profitability.
On top of that, Procter & Gamble also benefits from running a diversified business. Its 10 product categories range from grooming to baby care to fabric, just to name a few.
Geographically, the company's products are sold on six different continents. Last year, more half of PG's net sales were generated outside of the United States.

Recession-Proof Dividends
 
Of course, there are quite a few companies with strong competitive advantages. In order for them to deserve income investors' attention, they need to provide a steady and hopefully increasing stream of dividends.
And that's exactly what PG stock provides. The company has been paying uninterrupted dividends since its incorporation in 1890. Moreover, it has raised its payout in each of the last 61 years. That makes PG stock a "dividend king,"a title reserved for companies with at least 50 consecutive years of annual dividend increases.
In other words, the company was able to offer recession-proof dividends. In the past 61 years, the world economy has had quite a few ups and downs, including the Great Recession of 2008, which was considered by many as the biggest economic downturn since the Great Depression. But none of that prevented Procter & Gamble from increasing its payout to shareholders.
The reason is simple: Procter & Gamble runs a recession-proof business. When the economy enters a downturn, people may not be buying as many new cars as before, but they would still be brushing their teeth and doing their laundry. With brands such as "Crest," "Oral-B," and "Tide," Procter & Gamble is able to make oversized profits through thick and thin.

Growing Financials 
 
The best part is, despite being around for 180 years, the company's business is still growing. Procter & Gamble reported fourth-quarter and fiscal year 2017 results last month. In fiscal 2017, the company generated $65.1 billion in net sales. Excluding impacts from foreign exchange translation, organic sales grew two percent year-over-year, driven by an increase in organic shipment volume.
The bottom line improved as well. For the fiscal year, Procter & Gamble's core earnings came in at $3.92 per share, representing a seven-percent increase from the prior year. On a constant currency basis, core earnings would have increased 11%.
Going forward, the company expects to generate two-to-three-percent organic sales growth for fiscal 2018. Its core earnings for the year is projected to grow five to seven percent, driven mainly by core operating profit growth. With improving financials, PG stock investors will likely be further rewarded.

The Best is Yet to Come?
 
Indeed, the company is already thinking about returning more cash to investors. In its fiscal year 2017, Procter & Gamble returned nearly $22.0 billion to shareholders through dividends and share repurchases. From fiscal 2016 to 2019, the company is targeting up to $70.0 billion in total capital returns. In other words, it's almost certain that Procter & Gamble will have more good news for income investors in the coming years.
And that's why PG stock is a top name to own for 2017 and beyond.
 
About the Author:
This guest post was written by Jing Pan, security analyst for Income Investors. He advocates for commonsense, buy-and-hold investing. You can find his daily investment ideas and commentary at IncomeInvestors.com.