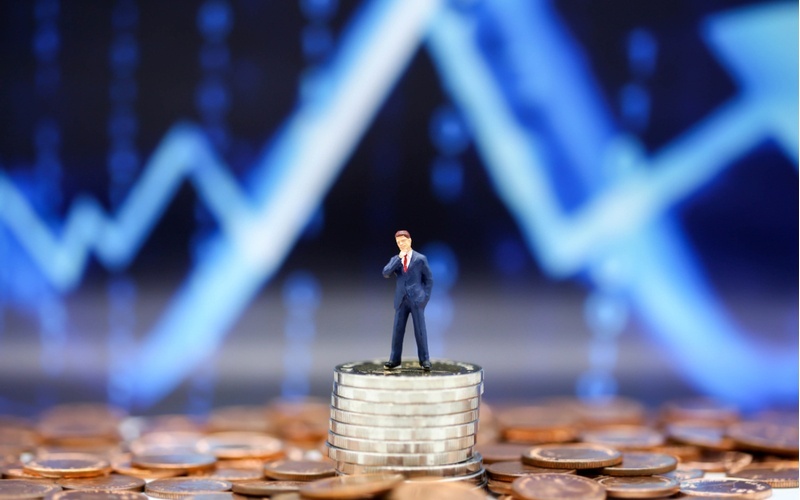 ---
Here are just a few of the shattered risk-related records, a sample of 3 each for the Dow and S&P:
Dow:
Dow Industrials intraday volatility, lowest on record (95% of days in 2017 had less than a 1% Dow intraday move)
Dow Industrials greatest number of days in history without a 1% move (72)
Dow Industrials closed at new all-time highs a record 71 times in 2017
 
S&P 500:
S&P 500 annualized volatility of 3.9%, lowest on record
S&P 500 Total Return Index gained in every month of 2017, and ended the year at a record 14 consecutive up months
S&P 500 ended the year with a record 289 consecutive days without a 3% pullback
VIX:
Lowest intraday level in history (8.84 on 7/26/17),
Lowest daily close (9.19 on 10/5/17),
Lowest weekly close (9.36 on 7/17/17), and
Lowest monthly close (9.51 on 9/29/17).
2017 also serves as a reminder that future is unknown. Nobody was predicting this to be the least volatile year in modern history. They were predicting just the opposite, in fact, even after the year had already begun…
Additionally, US equities have now posted positive returns for nine straight years, tying the record from 1991-1999. I could go on and on, but you get the idea.  Some years from now, we'll look back and agree that 2017 was the "exception that proves the rule," and that risk indeed still exists, and must be dynamically managed for long-term success.  
In my firm, all of our strategies include dynamic risk management, either in the form of option hedging with our Anchor strategy or with trend following rules that react to weakness in equity prices by partially or entirely exiting positions to protect capital.  After all, do we demand that the fire department be disbanded as a waste of time and money when a neighborhood experiences a year with no fires?
Jesse Blom is a licensed investment advisor and Vice President of Lorintine Capital. He provides investment advice to clients all over the United States and around the world. Jesse has been in financial services since 2008 and is a CERTIFIED FINANCIAL PLANNER™. Working with a CFP® professional represents the highest standard of financial planning advice. Jesse has a Bachelor of Science in Finance from Oral Roberts University. Jesse is managing the LC Diversified portfolio and forum, the LC Diversified Fund, as well as contributes to the Steady Condors newsletter.